I believe the teachings of Yoga when well-integrated can efficiently help to raise more people's consciousness on and off the mat. An integration which includes a mindful approach to the inner and outer form of the postures, the study of ancient indian philosophies, meditation practice and chanting. Therefore, my service is to channel these teachings offering healing tools of transformation, compassion and change.
Some of my earliest memories are of my mother chanting mantras before meals, sitting with her meditation group at our home, and joining her Hatha yoga asana lessons at Yoga Sampoorna (her sweet yoga shala). She provided me with a foundation in yogic philosophy, vegetarianism and taught me how to be a conscious human being.
Raphael teachings focus on the precise inner and outer alignment of the postures, combined with the fluidity of Vinyasa - an integration of the traditions of Ashtanga Vinyasa Yoga and Iyengar Yoga - watered with sense of humor and love. This, along with the studies of pranayama, meditation, Indian philosophies and kirtan, the students experiences a holistic practice that provides support to their day- to- day activities.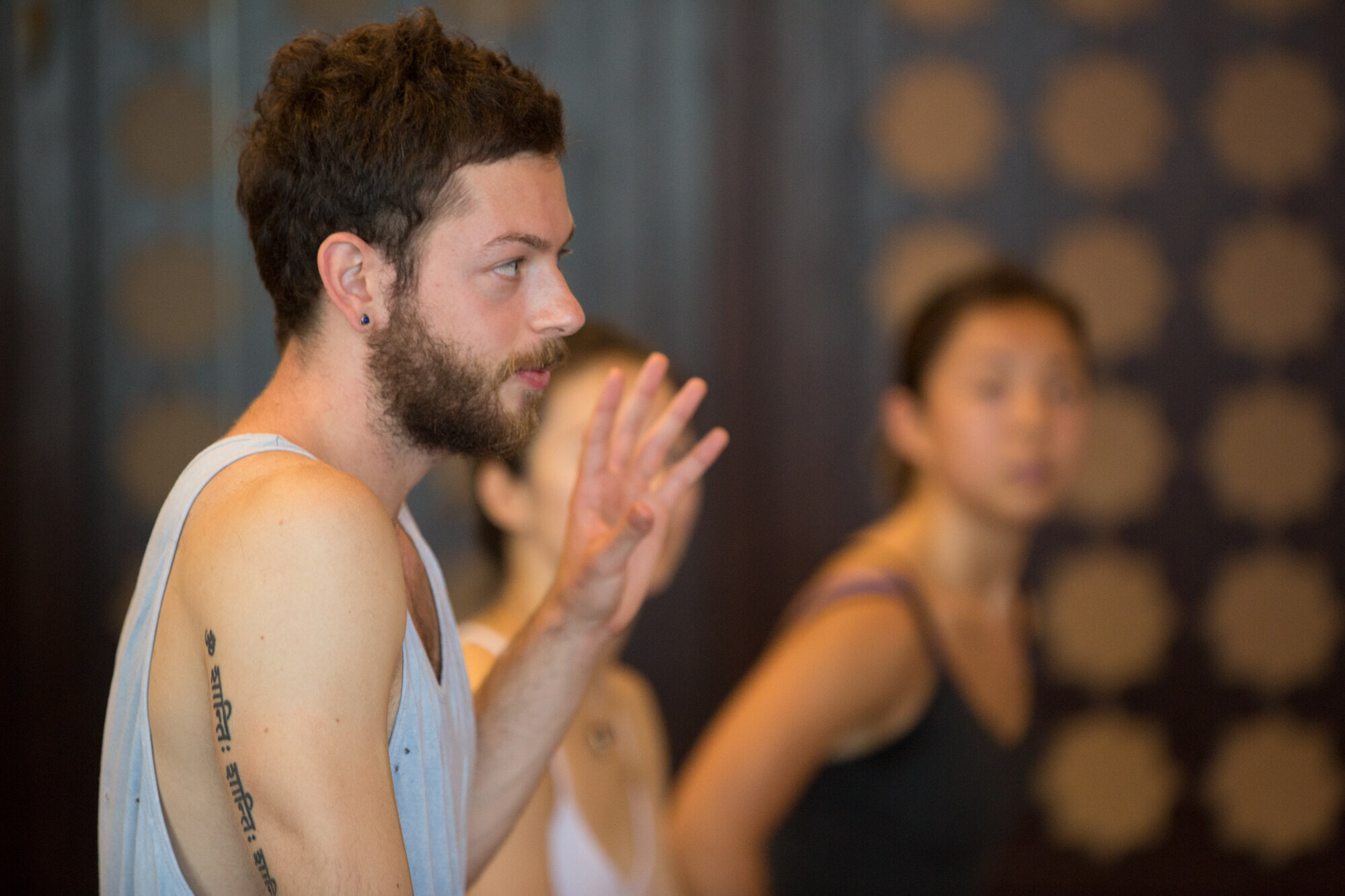 Awakening in Nature Thailand Yoga Retreat
Date: 19 - 26 of April 2020
Location: Khlong Saeng, Thailand
WORKSHOPS
From a half-day long to a weekend program, workshops are great opportunities to learn new tools, gain deeper knowledge and insights to be applied in self-practice and life. These courses are offered in different studios worldwide.
RETREATS
Are when students have an opportunity to disconnect from the chaos of daily commitments and reconnect with the essences of a conscious mindful life style. It's usually offered a few times per year in energetic sanctuaries around Asia or Brazil.

IMMERSION
A five day practical and theoretical intensive designed for intermediate students willing to deepen in their practice. This course blends Indian philosophy, chanting, asana, pranayama and meditation.
TEACHER TRAINING
Is suited for students with at least 3 years of consistent practice intending to learn the basics to become a teacher. The RYP 200 hs teacher training integrates the main principles of Yoga, offering a comprehensible view of the whole philosophy.
Leading a workshop in China or teaching a retreat in Brazil...